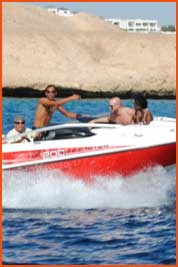 This is a private trip for up to six people for 1 or 2 hours.
You can also take the opportunity to snorkel during the trip and view the wonders of the Red Sea coral reefs and coloured fish.
Price:
£80 for 1 hour
£135 for 2 hours
We will pick you up at hotel for drive to jetty and leave you back at the end of your trip. We can arrange any time to suit you.